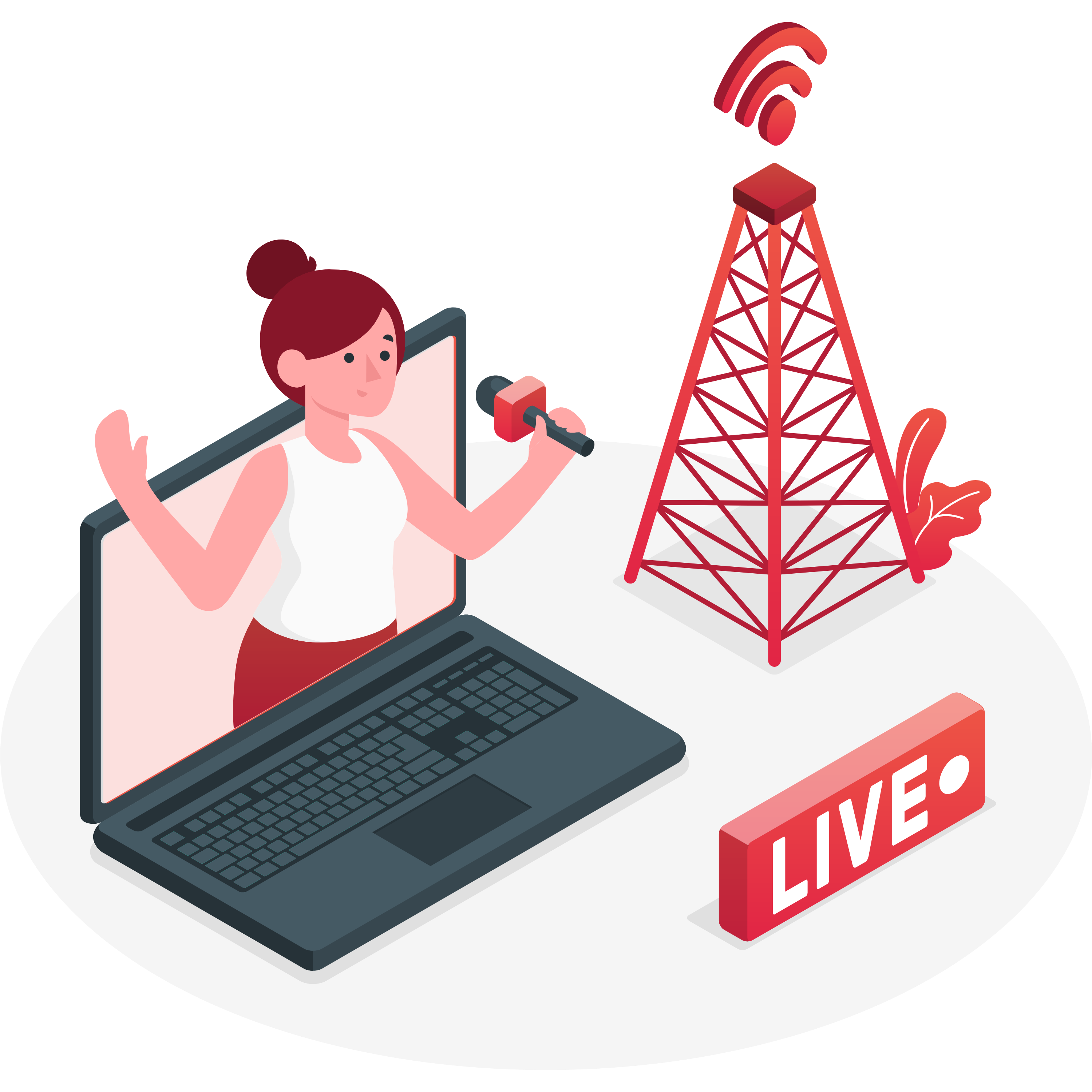 You can enthral your audience with high-quality live broadcasts.
Our intuitive and thoughtfully designed live streaming platform helps you deliver content in a simple, hassle-free manner.
Our cloud infrastructure is uniquely well suited to creating millions of individually tailored manifests of content and advertising for live-streamed events.
Live broadcasting on our cloud platform is a fully-featured solution, with options for customisation. Built with AWS Elemental MediaLive and AWS Elemental MediaPackage, this solution is designed to provide high levels of resilience by using a standard MediaLive channel with dual inputs and outputs as well as redundant inputs for MediaPackage.
This solution provides multiple output formats for playback support on different players and clients and MediaPackage enables you to customise your workflow in a number of ways. You can also add support for content protection using DRM, as well as DVR-like features such as live rewind and restart, and build Live-to-VOD workflows.
Our technology also converts the live broadcasts to VOD ensuring that your viewers can relive their watching experience again and again.
With our innovative and yet simple producer and moderator interfaces, robust support, and smart end-user experience, it is easy to create cogent webcasts that can be delivered to any device.
Live streaming expands your reach like no other – it might just be your primary tool for capturing markets that were hitherto tough to get into